Development Strategies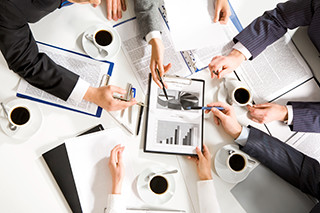 The committee responsible for developing the G.R.E.A.T. curricula used a skills-based approach that incorporated the cognitive, behavioral, and affective learning domains. In addition, the committee chose facilitation as the primary mode of delivery versus lecture since facilitation helps engage the students and offers them opportunities to practice needed skills. The activities and scenarios that are used in the curricula allow students to model and practice life skills that are relevant to their day-to-day experiences. Because students consistently rehearse these behaviors, they are more likely to use them in real-life situations.
The Curriculum Development and Review Committee also chose to incorporate the following learning theories:
Behaviorism: This theory focuses on creating new behavior patterns until they become automatic.
Strategies include the rehearsal of desired behaviors, such as refusal skills and treating others with respect through the use of role plays and other activities.
Cognitivism: This theory focuses on making knowledge meaningful to the learner and helping learners organize and relate new information to prior knowledge.
With the Revised Bloom's Taxonomy as a guide to progressively teach higher-level skills, strategies include using pertinent, age-appropriate scenarios and role plays with facilitated discussions of consequences and possible alternate outcomes.
Constructivism: This theory focuses on the concept that students absorb information, add it to what they already know, and construct new knowledge.
Strategies include the use of activities such as "Reaching Your Goals" and "Speaker, Listener, Checker" so students can use personal experiences to learn new decision-making and communication skills.
Last, the Curriculum Development and Review Committee recognized that people have different learning styles: visual, auditory, and kinesthetic. The curricula also incorporate strategies to meet these various learning styles to ensure that learning is maximized.
The G.R.E.A.T. Program would like to share its gratitude to the many individuals who gave of their time and energies to be a part of the various Curriculum Development and Review Committees. The G.R.E.A.T. Curricula would not be what it is today without these members' valuable knowledge and expertise. To view a complete list of all who have participated in the development of the G.R.E.A.T. Curricula, click here .